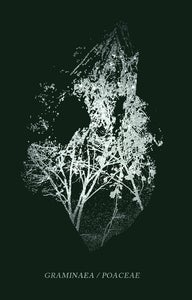 "Graminaea/Poaceae is an ode to a dying world. A dirge to an endless winter. An expression for the loss of nature's beauty."
Sequences
is the ambient/drone project of my dear friend Niels, who also put together this year's two-disc compilation monolith "Der Wanderer uber dem Nebelmeer." This sonic journey is limited to 100 copies, 50 from each artist, so be sure to purchase the cassette
here
or download Sequences's side for 1 Euro at his
BandCamp
.
Support artists with talent!
-Jon